FIRM PROFILE
Founded in 1939, our law firm combines the ability to represent clients in domestic or international matters with the personal interaction with clients that is traditional to a long established law firm. One of the oldest firms in the San Francisco legal community, members or past members of our firm have been practicing in San Francisco since the beginning of the Twentieth Century, acting as attorneys, judges, and arbitrators, as well as authors and lecturers to the legal community and local colleges. Our attorneys are active in local foundations and charities, priding themselves on helping the Bay Area Community.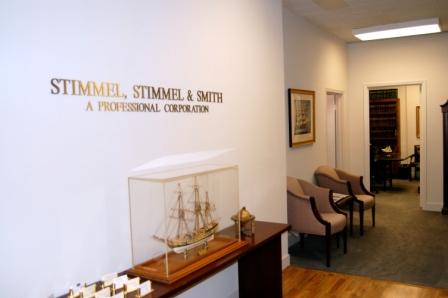 If you retain our services, it is our goal to represent you, your children and your grandchildren. That has been our pattern for well over half a century, only we now combine that effort with the technology of the twenty first century. In the realm of our business clients, we have several who retained our services before the Second World War and now represent owners whose great grandfathers first retained our services.
Such long term representation requires a degree of commitment, communication and trust between the professional and the client that can not be easily attained, especially in the modern world in which services seem often to be as mass produced as the products we buy. It is our conviction, however, that the relationship between a client and his or her attorney is one that benefits uniquely from mutual trust and understanding and such trust is created by adopting a goal that the relationship is meant to last. We wish to be seen as counselors and advisors who care about the future of the client and his or her family and business.
Part of our task is to fight the adversaries of our clients with vigor and we do so; but legal victory at any cost is seldom to the benefit of a client. We do not just want to be combative lawyers; we wish to also be the legal counselor to the client, the professionals the client turns to when confronted with the myriad complexities and adversities confronting business people and families in the domestic or international arena. And our seventy year history would seem to indicate that we have succeeded in that goal.
We believe our longevity reflects success in achieving a unique attorney-client relationship based on trust and mutual respect. As described in detail below, we have honed our methods of interaction and billing to maximize the ability to create this type of relationship and to make our services affordable.
TYPE OF LEGAL WORK
Our firm regularly appears and advises on both domestic and international contractual and commercial transactions, business entity formation, corporate governance issues, civil litigation and arbitration, construction contract formation and disputes, non profit formation, real estate transactions and litigation, and the personal issues that often confront business people, such as estate planning and dissolution of marriage. We have appeared in all relevant legal forums, ranging from the local municipal courts to the United States Supreme Court. We often engage in domestic and international arbitrations and mediations. Employment law and intellectual property law necessarily fall within our purview as an inherent part of the business advice required by our clients.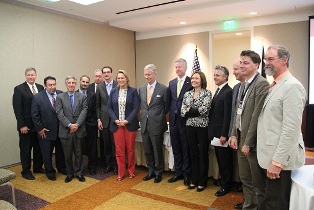 We make it a point to integrate family dynamics planning into the business structure since by far the bulk of businesses in the world are family businesses in which that skill is vital.
Our firm represents a broad diversity of clients, both domestic and international. We represent clients ranging from individuals who need counseling for employment contracts or estate planning to the United Nations in developing guidelines for commercial procurement and the Ukrainian government in its effort to retrieve sums allegedly embezzled by its former premier. One goal of our office is to be able to represent a broad diversity of clients such that a government or an individual needing advice on estate tax can both obtain excellent and responsive representation from our personnel.
We have been awarded an "AV" rating in the International Directory of Martindale Hubbell (granted to the top 18% of all law firms) as well as being included in the Martindale Hubbell Bar Register of Preeminent Lawyers for each year since 1998 to the present (top 4% of all law firms.) In 2019, Lee Stimmel was selected by SuperLawyers as one of their members. Should you wish to speak to our existing clients, we can provide referrals upon request. We pride ourselves on the fact that our legal ethics are rated as highly as our legal skills, both receiving the highest rating granted by Martindale Hubbell.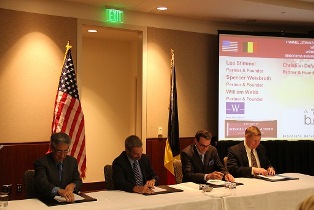 Due to extensive experience with international clients, we are aware of their special needs, especially when first confronting the strict and complex legal requirements of the American legal system and we provide personnel who are conversant in Spanish, French, Portuguese, Chinese, and, with some notice, Russian.
Our ongoing efficient relationship with our Belgian-European corresponding law firm has been recognized and commended by King Philip of Belgium as well as various Belgian Governmental Ministers in a presentation in 2013, shown here.
For a sampling of the typical cases our office has handled for the past several decades, click here.
COST OF REPRESENTATION
Lawyers are expensive. It is important to understand that lack of legal advice and representation can be far more expensive, indeed. To attempt to navigate the complex business, estate planning or legal world of the United States without good and trusted legal advice can seldom be recommended. It is not a question of whether one needs good legal counsel, but how to find one in which the cost benefit ratio is acceptable.
Certain work almost always has to be billed by the hour, such as litigation or complex contractual negotiations, since the amount of work required depends to a great extent on the actions of the opposing parties. However, whenever practical, we encourage our clients to consider the alternative billing methods described below for the work they wish us to perform. Our goal is a long term relationship with the client in which the goal is to achieve the legal end and concern about the hourly cost is an issue that should often be avoided.
At Stimmel, Stimmel & Roeser, we have a variety of methods of payment, and we invite our clients to consider the various methodologies and determine which may make sense for the particular task at hand. We have created particular types of "package" methods for fee payments such that entire projects may be paid for on a flat fee basis, such as our "Business Start Up Package" or "Estate Plan Package". These allow a client to fully predict what the final bill will be and to know that for that price the entire project will be completed.
View our Billing Options page!
USE OF WEBSITE FOR LEGAL ARTICLES AND FORMS PAGE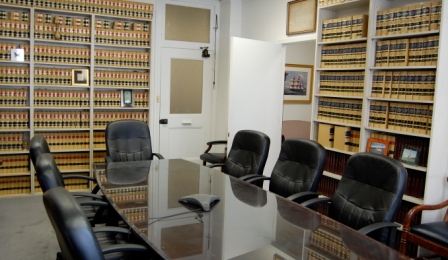 The role of attorneys in the modern world is altering due to the complex nature of the global economy and the need to create and enforce increasingly multi jurisdictional contracts and structures. We feel that while the need for a high level of legal sophistication has necessarily evolved due to these changes, technology has allowed the creation of forms and standard procedures that can be automated by appropriate computer forms and the use of the internet.
We have thus created a large library on our website which contains detailed legal summaries and explanations of basic laws and business concepts for use by the client without charge as well as developing a retainer password web page that has more complex proprietary forms and memorandum for our retainer clients. Our online legal library is one of the best on the web.
By use of the pass word accessed website, the retainer client can obtain twenty four hour a day access to an increasingly large library of legal memorandum, advice, and forms, ranging from simple employment agreements to international distribution agreements or discussions on how to bring your child into the family business. The site is updated every two weeks and, when used in conjunction with actual advice with counsel, streamlines access to good legal advice and form creation. There are over a thousand pages of relevant law and forms available on our web site, though none should be used without getting adequate legal guidance.
We invite you to visit our Articles page for our extensive library of non retainer legal memorandum and if you are engaged in a business requiring regular access to legal expertise and documents, we invite you to inquire about becoming a retainer client and obtaining access to our far more complex and complete library of forms and memorandum by means of a pass word.
Thirty years ago a fax machine was only occasionally available for international communications, contracts were typed repeatedly as negotiations progressed and most communications occurred by telephone or mail. Today, our contracts are exchanged and altered electronically instantly, e mail constitutes over eighty percent of our communications, and the regular mail is used only to exchange final executed versions of contracts. The web is the latest powerful tool that allows fast and inexpensive creation and finalization of business documents and communications. Given these new tools, we feel it is actually less expensive to obtain good legal advice and protection than it was a decade or two ago.
But technology can not replace the type of personal interaction that a trusting relationship between a professional and the client requires and we make it a point to familiarize ourselves with our clients' unique requirements and to visit and get to know our clients and their businesses on a regular basis. It is our goal to combine the latest technology to save time and money while maintaining the personal interaction that constitutes the basis of a long term good business relationship.
"CORRESPONDING FIRM" CONNECTION AND RESOURCES
On our Attorneys Page are found the various legal professionals available through our office. It will be quickly noted that several of the professionals are located in other firms, often in other countries around the world. These firms are usually referred to as "corresponding counsel."
The nature of international practice requires our office to engage in regular work with attorneys and professionals in other nations and over the decades we have developed close and trusted working relationships with them. Often these professionals have worked within our firm and vise versa and our practice necessarily requires us to communicate with them constantly and visit them abroad quite often. These various professionals are therefore available to our clients, and our firm normally acts as the strategic counsel in any business formation or international litigation, coordinating and instructing counsel and other professionals in other locales. All billing is through this office to simplify matters for our clients.
But this method of corresponding counsel is also used by our firm for certain domestic matters. Some types of major or complex litigations require large numbers of specialized personnel to engage in the extensive discovery and law and motion that can be encountered and it is not unique for the larger firms to assign a dozen personnel to a single case. The problem often encountered with the larger firms is that the large overhead they are required to maintain in an expensive location such as San Francisco to have such resources always available results in higher costs to the client and a feeling among clients that their case can be "lost" among the dozens if not hundreds of personnel working in the firm.
Since our office is accustomed to working in tandem with other law firms around the world in our international matters, it seemed appropriate for us to develop a similar relationship for those complex litigation matters requiring high levels of personnel. We have therefore developed a long term relationship with some of the most talented attorneys and personnel in a local larger firm to allow us access to their resources in those matters requiring significant numbers of personnel yet not costing the client the usual high rates that the large firms often must impose. This allows us to have immediate access to the attorneys and support personnel in specialized areas or procedures a large case often requires without the usual higher client cost of the larger firms, plus access to East Bay facilities if it is useful for the client. See our Attorneys Profile page for a fuller description of those personnel.
As with international matters, we remain as "strategic counsel" for the teams created for these complex cases, developing strategy, instructing counsel, and having the billing centralized in our office. We are aware that these professionals share our philosophy as to client service and loyalty. When required, we integrate these people into the Teams described above, as needed, thus allowing us to expand (or contract) a team to handle anything from major complex international litigation to the small local cases that make up the bulk of day to day litigation. With this support always accessible, we have the ability to handle almost any case, regardless of the number of personnel that may be required.
CONCLUSION
Our office has prospered for almost seventy years by providing the type of personal and common sense affordable legal advice and service that individuals and businesses around the world require. In the American legal system, having the correct legal representation is absolutely vital to both individuals and businesses if they are to protect their interests and one needs legal counsel that is both experienced in the relevant fields and dedicated to the interests of the client.
The ability to combine personal attention to the client and wide ranging experience in our various fields is what we feel is unique about our firm. Our long history indicates that we have been successful in making our clients realize that we are there not just for a single particular matter or litigation, but as continuing trusted counselors to assist our clients navigate the complex legal and business world confronting business people in the domestic and international arenas for so long as our clients need us.
That has been our goal and mission since before the Second World War and remains our goal today. We hope to provide that service to you and look forward to having that opportunity.